Investments in the global textile industry have not slowed down despite the pandemic. Significant growth figures were achieved in 2021 compared to 2020, when the first shock wave of the pandemic was felt, according to the 44th annual International Textile Machinery Shipments Statistics (ITMSS) released by the International Federation of Manufacturers. of textiles (ITMF). In 2021, global shipments of spinning, texturing, weaving, knitting and finishing machinery increased sharply from the previous year.
Shipments of short staple spindles increased by 110%, loose fiber rotors by 65% ​​and long staple spindles by 44% in the spinning category. The number of stretch-texturing spindles shipped jumped 177%. Shuttleless loom deliveries increased by 32% in the weaving segment. Large circular machine deliveries improved by 30% and flat knitting machine deliveries by 109%. The sum of all finishing segment deliveries also increased by an average of 52%.
The 2021 survey, the details of which are presented below, was compiled in cooperation with more than 200 textile machinery manufacturers and a comprehensive summary has emerged. The report covers six segments of textile machinery, namely spinning, stretch-texturing, weaving, circular chunky knitting, flat knitting and finishing, revealing a very rapid exit from the pandemic in the context of industrial production . The report also draws attention to the fact that Turkey, which has experienced severe economic fluctuations in addition to the pandemic, maintains its place among important buyers in many product segments.
Spindles increase spinning machine shipments, with Asia the main market
The yarn industry continued to buy new spindles in 2021 according to ITMF statistics. As a result, the total number of short fiber pins shipped increased by approximately 4 million units in 2021 to reach 7.61 million. 90% of new short fiber spindles were shipped to Asia and Oceania, with a 115% increase in shipments to this region. Shipments to Europe in this category, which are at a relatively low level, increased by 41% and Turkey had a significant impact on this increase. The six largest investors in the short fiber segment were China, India, Pakistan, Turkey, Uzbekistan and Bangladesh.
Open-end rotor shipments also totaled 695,000 units with 273,000 more orders than the previous year. 83% of global shipments went to Asia and Oceania, with deliveries up 65% to 580,000 rotors. China, Turkey, and Pakistan were the top 3 global investors in open-end rotors and saw their investments increase by 56%, 47%, and 146%, respectively. The only country that saw a drop in this category in 2021 is Uzbekistan, the 7th investor. Swing-out rotor shipments to that country fell 14% to 12,600 units.
Global shipments of long-staple (wool) spindles increased from approximately 22,000 in 2020 to nearly 31,600 in 2021, an increase of 44%. The increase in orders delivered here following the 70% increase in investments in Asia and Oceania has been effective in this growth. 68% of total deliveries were sent to Iran, Italy and Turkey.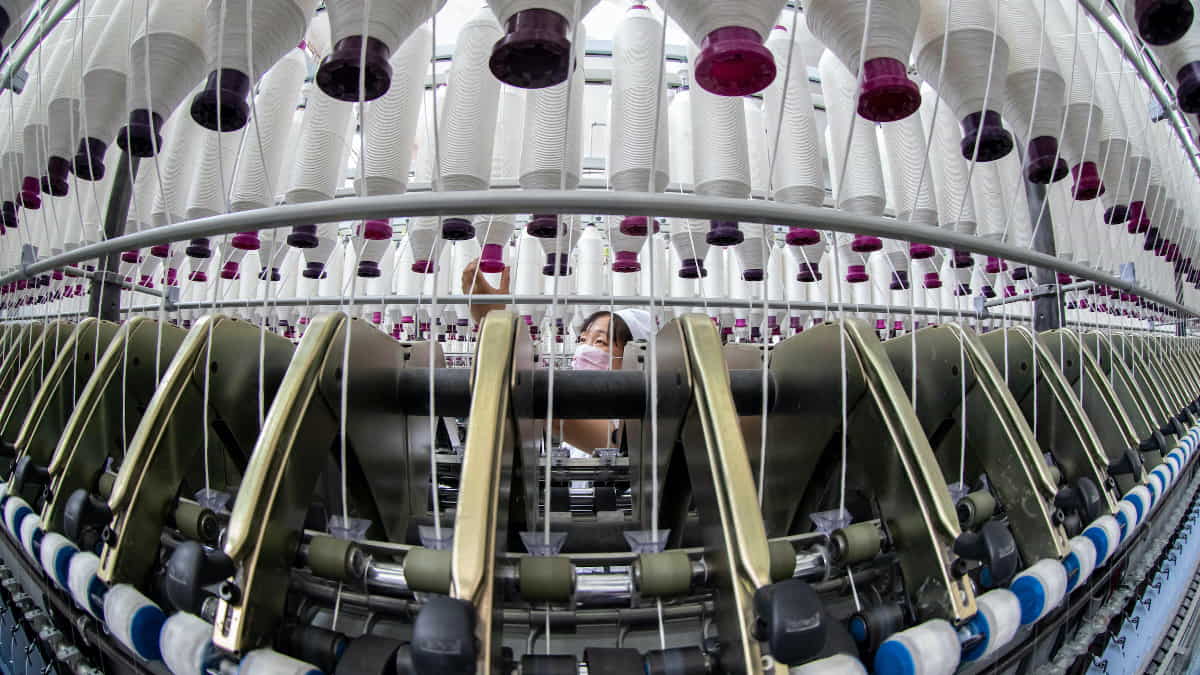 Texturing machine shipments increased by triple digits
Global shipments of single-heater draw-texturing spindles, which are primarily used for polyamide filaments, increased by 365%, from nearly 16,000 units in 2020 to 75,000 in 2021. Asia and Oceania were the most important destination for single-heater draw-texturing spindles with a share of 94%. While China maintained its position as the top investing country with a 90% share of this shipment, Taiwan reached a 2.3% share and Turkey a 1.5% share.
Global shipments increased 167% to 870,000 spindles in the category of dual-heater draw-texturing spindles used for polyester filaments. Asia's share of global shipments has increased to 95%. Thus, China has strengthened its position as the leading investor, accounting for 92% of global shipments.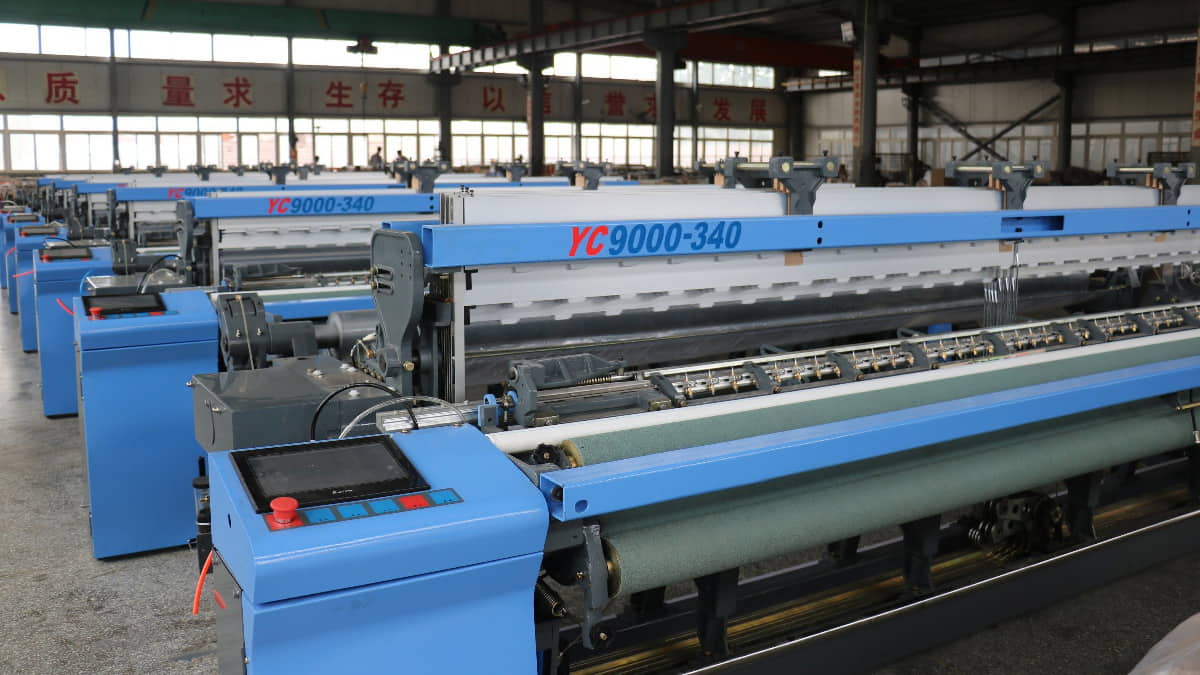 The main market for looms is also China
Global shipments of shuttleless looms increased 32% to 148,000 units in 2021. Shipments in the airjet, rapier and projectile, and waterjet categories increased 56% to nearly 45 776 units. Air-jet weaving machines increased by 24% to 26,897 units, while rapier and projectile weaving machines increased by 23% to 75,797 units.
The main destination for shuttleless trades in 2021 was Asia and Oceania with 95% of all global deliveries. 94% of global jet aircraft shipments and 84% of lance and projectile machine shipments were shipped to these markets. The main investor was China in all three sub-categories. Deliveries of weaving machines in this country cover 73% of total deliveries.
Circular knitting machine shipping overtook flat knitting
Global shipments of large circular knitting machines increased by 29% to 30,129 units in 2021. The Asia and Oceania region was the largest global investor in this category with 83% of global shipments. China was the preferred destination with 64% of all shipments (21,833 units). Turkey and India ranked second and third with 3,500 and 3,171 units respectively.
The electronic flat knitting machine segment grew by 109% to approximately 95,000 machines in 2021. Asia and Oceania were the main target for these machines, with a 91% share of global shipments. China remained the world's largest investor, with a 76% share of total shipments and a 209% increase in investment. Shipments to the country increased to 67,600 units in 2021 from 17,000 units in 2020.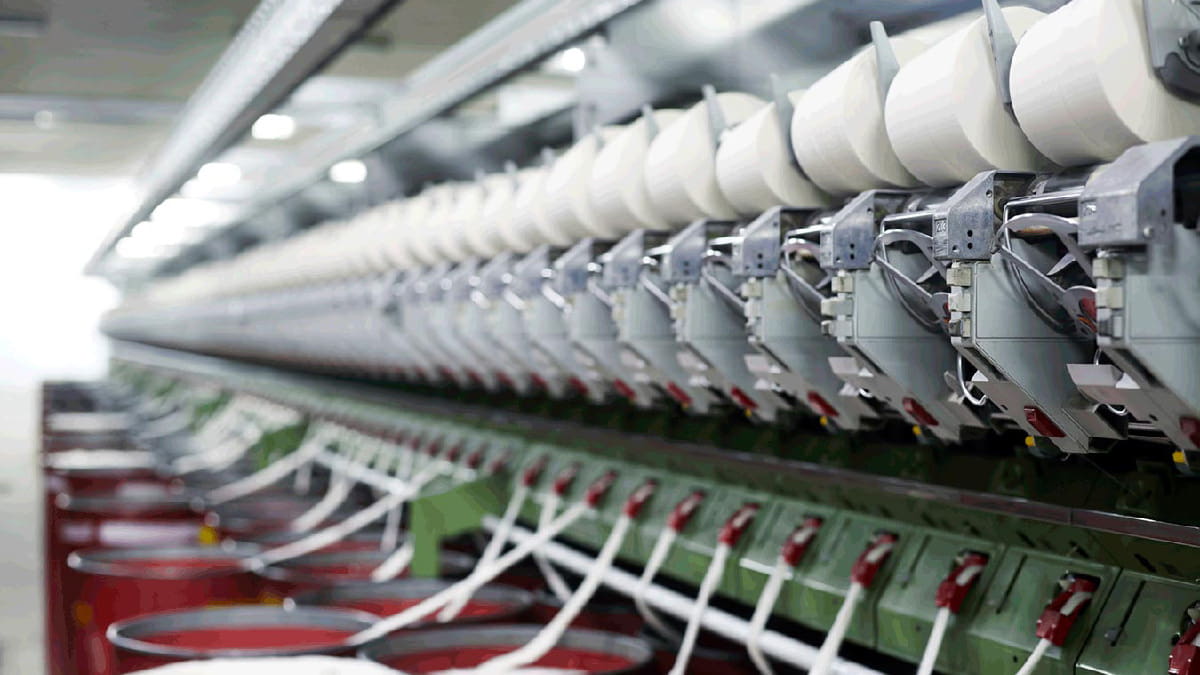 Stenter shipments expected to increase 78%
Relax dryer shipments increased by +183% in the 'continuous fabrics' segment. All other sub-segments were up 33% to 88%, except dye lines which were down 16 to 85%. The ITMF forecasts and announces ram shipment figures that have not been fully disclosed by survey participants since 2019. As a result, global stenter shipments are expected to have increased by 78% in 2021 to reach a total of 2,750 units.
The number of jigger dyes/bundle dyes shipped increased by 105% to 1,081 units in the "staple fabrics" segment. Shipments in the air jet dyeing and overflow dyeing categories increased by 24% in 2021 to 1,232 units and 1,647 units respectively.