Samsung began manufacturing chips using the 3nm Gate-All-Around (GAA) process last month and today held a ceremony to celebrate the first shipment of the chips.
The ceremony was attended by around 100 people, including company executives and employees, CEOs of companies wishing to use the new technology, as well as Lee Chang-yang, Minister of Commerce, Industry and Energy, which is committed to supporting the country's semiconductor ecosystem.
From left to right: CEO of Samsung Electronics, Minister Lee Chang-yang and CEO of Samsung's Foundry Division
Samsung Electronics began researching GAA transistors in the early 2000s and experimenting with the design in 2017. It is now ready to mass-produce chips using the new process.
Compared to the FinFET design, which has been the standard for several years, the Gate-All-Around design allows the transistors to carry more current while remaining relatively small.
According to Samsung, the 3nm GAA chips will use 45% less power, be 23% faster and 16% smaller compared to a similar 5nm FinFET chip. This is the first generation of the GAA process. By the way, Gen 2 will further improve these metrics.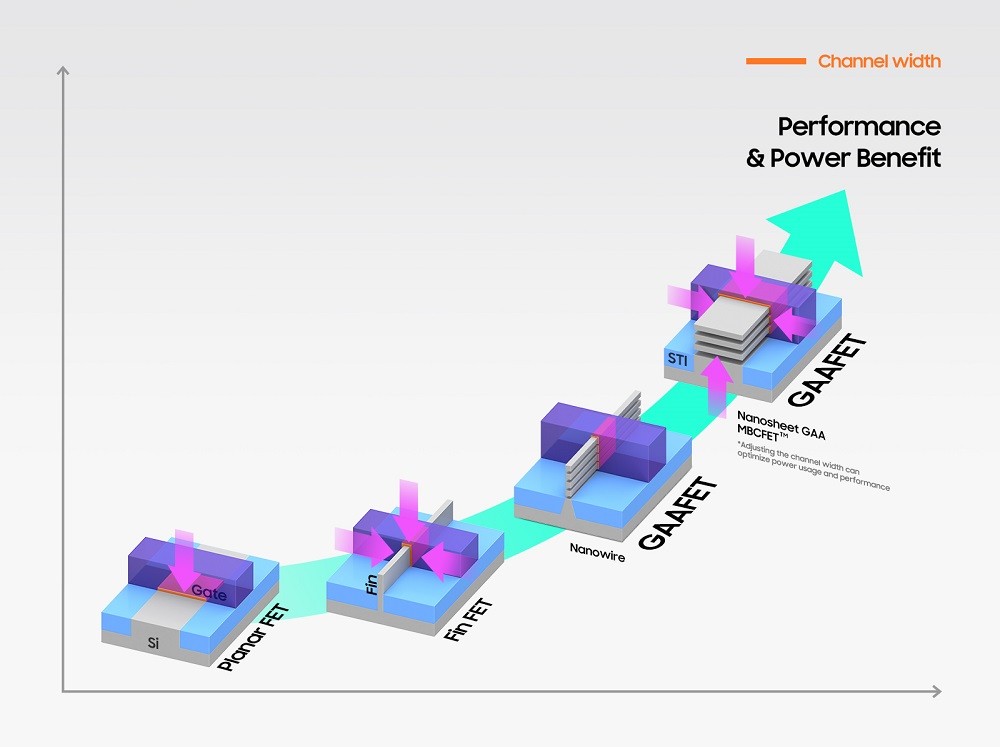 The evolution of FET transistors – Samsung uses MBCFET design for its 3nm chips
Samsung doesn't say what kind of chips have been stocked for the first shipment, but the company plans to develop chipsets for smartphones using the 3nm GAA design.
TSMC will also begin mass manufacturing 3nm chips later this year, although they will still use the FinFET design – the company will move to GAAFET with the transition to a 2nm node.
Source (in Korean) | Going through