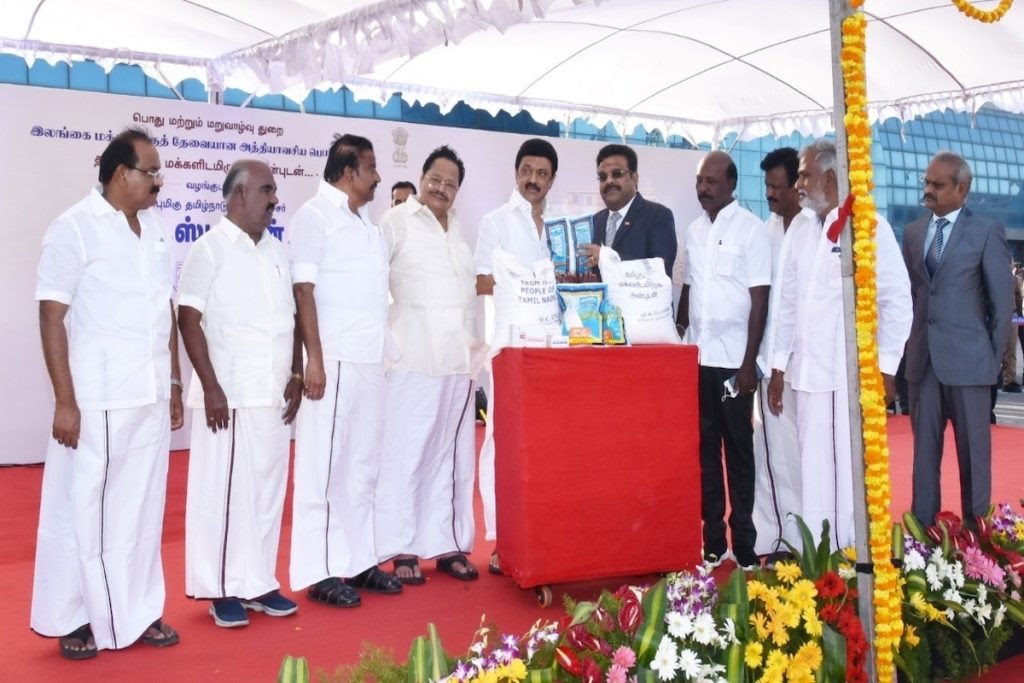 By NUAbdul Razzak Udayar
"The degree of love is measured by the degree of giving." Edwin Louis Cole
India, which is Sri Lanka's closest neighbor and intimate friend, has gone out of its way to broadly help Sri Lanka get great relief as it struggles to emerge from the worst economic crisis in its story.
India's latest magnanimity is exemplified by the state of Tamil Nadu which has umbilical ties with Sri Lanka in terms of language and culture. The greatest example is set by none other than the Chief Minister of Tamil Nadu who has a heart of gold not only for the masses of Tamil Nadu and India but also for the citizens of the crisis that has hit the Sri Lanka.
It is worth mentioning that the DMK members of parliament have decided to donate one month salary for the cause of Sri Lanka honoring the request of the Chief Minister of Tamil Nadu MKStalin.
When the forceful Chief Minister of Tamil Nadu, Mr. Stalin, personally appealed to the people of the state of Tamil Nadu, the whole region quickly stepped up to pitch in to send a huge shipment of essential items such as rice, powdered milk and drugs in Lanka taking deep sympathy for the plight of the masses of Sri Lanka as the wolf is at the door there.
The carefully packed consignment worth more than 2 billion Sri Lankan rupees from the people of India, especially that of Tamil Nadu, was flagged from Chennai port by Chief Minister Thiru MK Stalin on May 18, 2022. In fact, it is the first incoming delivery under a major commitment of 40,000 tons of rice, 500 tons of powdered milk and medicine by the Tamil Nadu government. This translates to over 5.5 billion SLRs.
These essential items will be distributed to beneficiaries across the country including Northern, Eastern, Central and Western provinces by the Government of Sri Lanka. They cover various strata of society.
India, which always willingly extends its generous helping hand to Sri Lanka whenever it encounters problems, has been providing crucial assistance to Sri Lanka with a $3.5 billion aid package since January this year. . Importantly, India's blessings paved the way for the Reserve Bank of India (RBI) to provide a billion dollar credit facility to Sri Lanka to help it out of the crisis. economic.
A large bouquet of thanks is offered to the Chief Minister of India, Hon. MK Stalin by the Sri Lankan masses for contributing to his commitment to help Sri Lanka at this hour of struggle.